Why choose your Tacori Engagement Ring with Padis Jewelry?
Padis Jewelry has been serving the San Francisco Bay area since 1974. We have thousands of Tacori rings ready for you to experience in our store. As we are a Tacori Premium Partner, you have access to 2-week turnarounds on your custom Tacori engagement ring! We have the absolute lowest prices on conflict-free diamonds.  We will beat any advertised price on ANY item we carry.
Request Your Personalized Showing of Tacori Diamond Engagement Rings
Some of our Popular Tacori Engagement Ring Pieces
Try on any of these popular Tacori pieces in person and customize yours to fit your style. Request your personalized showing today to find something to match your style.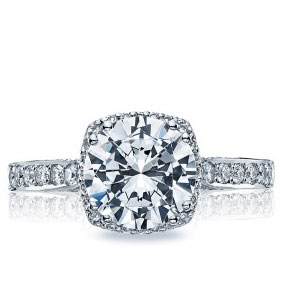 Tacori Dantella 2620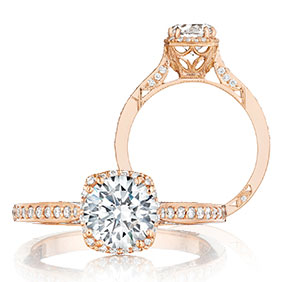 Tacori Dantella
Shown in rose gold with a .94 cttw round Forevermark diamond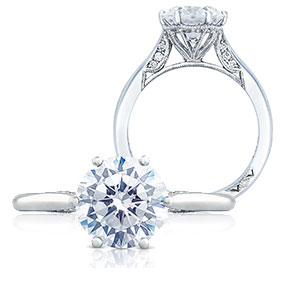 Simply Tacori
Platinum Engagement Ring with Forevermark 1.8 Cttw Round center stone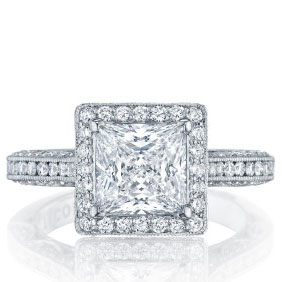 Tacori Dantella
The HT2550 shown with a 1.6 Cttw Princess Cut Forevermark Diamond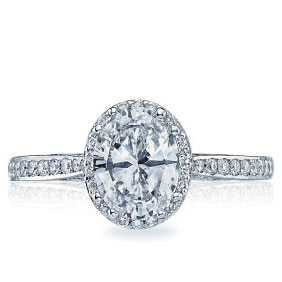 Tacori Dantella
The 2620ovmdp shown with a 2.1 Cttw Oval shaped Forevermark center stone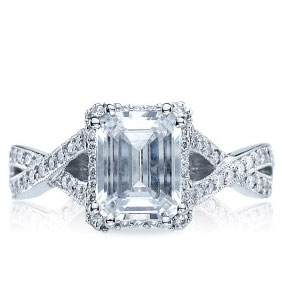 Tacori Dantella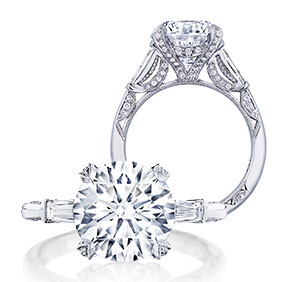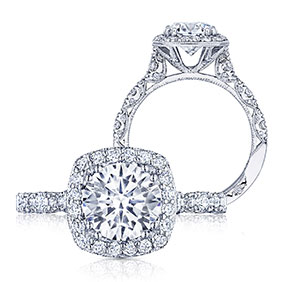 Tacori Petite Crescent
Shown with a 2.5 Cttw cushion cut Forevermark center stone

Padis Jewelry in my opinion needs to be this Nations leading number Jeweler. My experience here leads me to say to the readers of this review, go here! Pay a visit to Padis Jewelry and allow yourself to experience how enquiring or shopping for jewelry is to be. No matter how small or large your budget is, the friendly, accommodating staff at Padis will ease your shopping nerves by making you comfortable, answering any questions or concerns that you may have. In all of my questions regarding
Diamonds, that I felt were silly for me to ask, Padis staff never made me feel silly. Not only providing me with answers, but education me along the way in a supportive way. Because this is a Wholesale Jeweler, the pricing is the best in this Nation and you can rest assured your getting the best possible price and quality for your purchase. It won't be any better anywhere else. Padis is my lifetime Jeweler.

I'm a few months overdue for writing this review. The people, the diamond knowledge, the thoroughness, and making you feel like family made the ring buying experience so easy. Jewelry shopping can be overwhelming, it's a significant investment, let the team at Padis be your trusted guide!

Massive shout out out to Laurel, you are truly a gem!

The best service, the best value, and simply the best jeweler. I knew I wanted to get my girlfriend a nice necklace as a Christmas gift. Aside from that I knew nothing else. I reached out to Alexis. She immediately got back to me with some excellent options. I spent no more than 15 minutes coordinating and was sent a beautifully wrapped present that could not have made my girlfriend happier. She wears the necklace daily as a high-end, functional addition to her work and weekend attire. I put my trust in Padis Jewelry and they exceeded every expectation.
At Padis Jewelry, we will ensure your Tacori rings experience is more than you'd thought possible. We look forward to meeting you.