Why choose your Tacori Engagement Ring with Padis Jewelry?
Padis Jewelry has been serving the San Francisco Bay area since 1974. We have thousands of Tacori rings ready for you to experience in our store. As we are a Tacori Premium Partner, you have access to 2-week turnarounds on your custom Tacori engagement ring! We have the absolute lowest prices on conflict-free diamonds.  We will beat any advertised price on ANY item we carry.
Request Your Personalized Showing of Tacori Diamond Engagement Rings
Some of our Popular Tacori Engagement Ring Pieces
Try on any of these popular Tacori pieces in person and customize yours to fit your style. Request your personalized showing today to find something to match your style.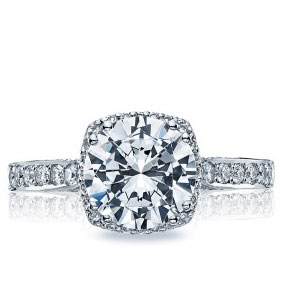 Tacori Dantella 2620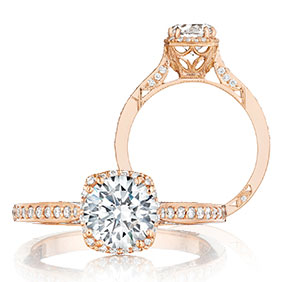 Tacori Dantella
Shown in rose gold with a .94 cttw round Forevermark diamond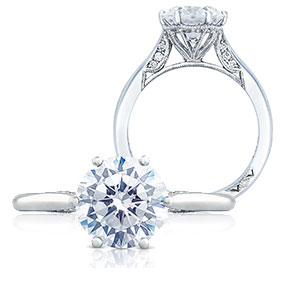 Simply Tacori
Platinum Engagement Ring with Forevermark 1.8 Cttw Round center stone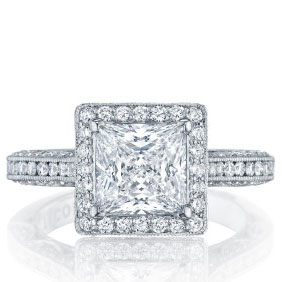 Tacori Dantella
The HT2550 shown with a 1.6 Cttw Princess Cut Forevermark Diamond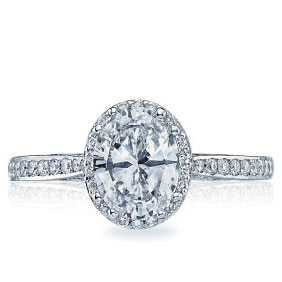 Tacori Dantella
The 2620ovmdp shown with a 2.1 Cttw Oval shaped Forevermark center stone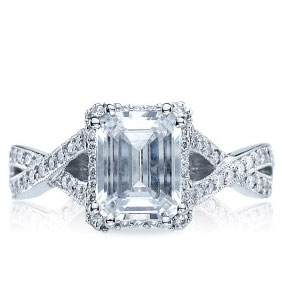 Tacori Dantella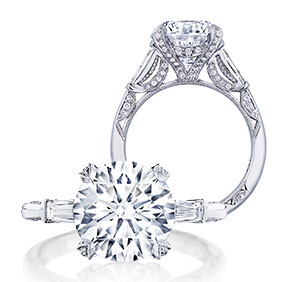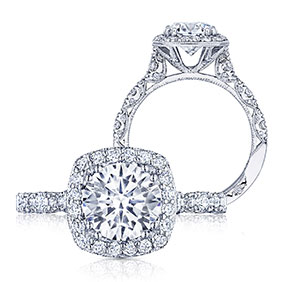 Tacori Petite Crescent
Shown with a 2.5 Cttw cushion cut Forevermark center stone

My now fiancé and I came here back in March to look at engagement rings and I found the ring I was looking for. They have a huge selection and their rings are beautiful! Ellen helped us out and she was patient and very friendly. I would definitely recommend this place if you are looking for a beautiful engagement ring.

I bought a new wedding band and couldn't be happier. It's just stunning. Many thanks to Laurel- she was amazing. Definitely come here for the great service and selection. Will continue to purchase from here.

Arrived at the Jewelry & Gift Center not sure where to start. I was intent on purchasing diamond stud earrings. One of the first stops was at Padis and I never left. Not only did I receive excellent service but there was no pressure to purchase, no up sell. What I did receive was an extensive education on picking the right diamonds and the long term investment in doing so. In the end, I purchased flawless diamond studs (1.40 total carat weight) at an excellent price...and I added a diamond band to my purchase as well! If you are interested in excellent service, quality diamonds, extensive showroom of options and an amazing price, come to Padis Jewelry and ask for Anne...I'll be back to purchase future items from Padis and Anne, she made the experience amazing!
At Padis Jewelry, we will ensure your Tacori rings experience is more than you'd thought possible. We look forward to meeting you.